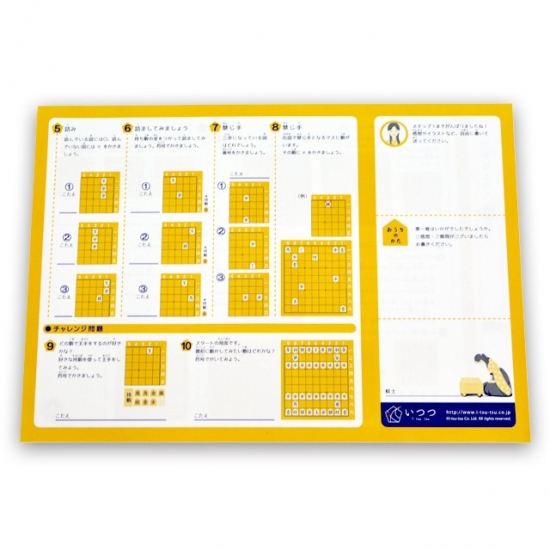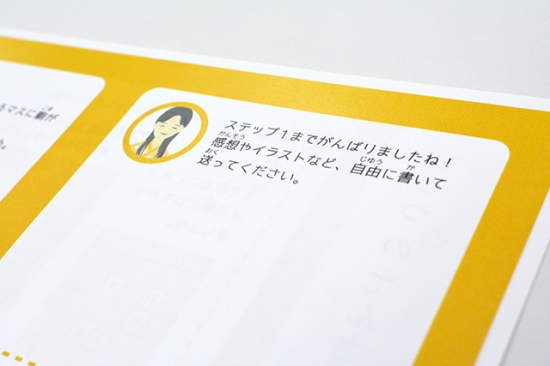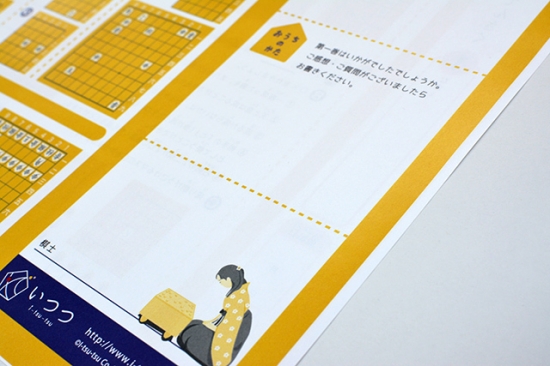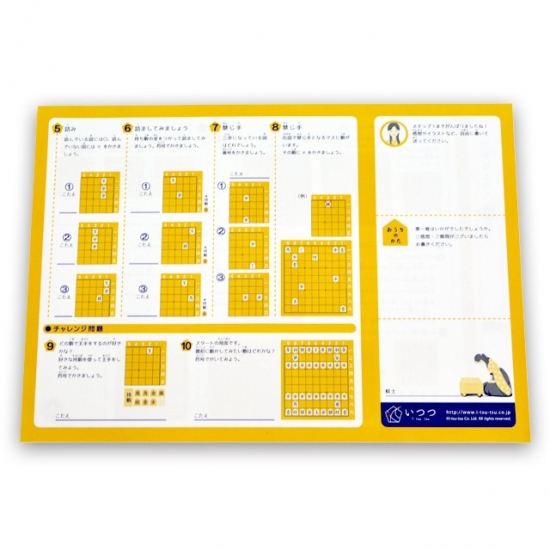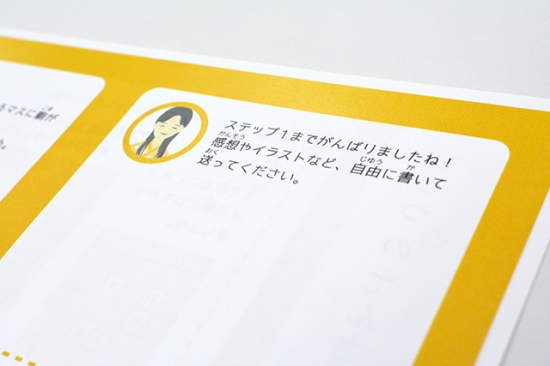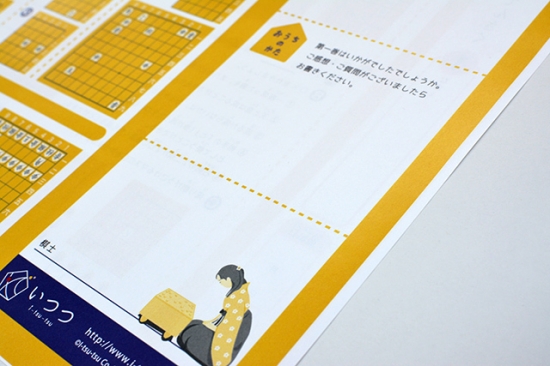 SOLD OUT
[SOLD OUT]"i-tsu-stu Exercise 1 with Corrections and Comments Service by Mail"
1,500 (JPY)
Product Description
For those who have finished "Shogi Lesson Book for Beginners Vol. 1" and want to check their comprehension level, we provide this sheet with review exercises. After answering all exercises, and just return it to us. Ms. Akiko Nakakura, a ladies professional player corrects and gives comments on your children's answers. (Exercises are printed on both sides of A3 size paper.)
You can get to know how much you have learned a basic Shogi knowledge. That is important, but what is more important is that Ms. Nakakura will provide detailed explanations about why you made mistakes, and give concrete advice for the interpretation. She will also give messages to cheer children on.
"Shogi Lesson Book for Beginners Vol. 1" also has a question and answer section for children and parents. If you have any questions, please feel free to ask.
Submitting Your Exercises Sheet
• You might want to set your goal to do your exercises and send the sheet back to us within one month after you receive the sheet.
* Even though you pass your target date, correction service is available for less than one year.
• Please fill out an enclosed form.
• Put your sheet in a return envelope and drop it into a post box. Please don't forget to put a stamp on the envelope
• Your sheet will be delivered back to you with corrections and comments from Akiko-Sensei, Ms. Nakakura Akiko.
Spec
| | |
| --- | --- |
| Contains | i-tsu-stu Exercise 1 with Corrections and Comments Service, Return envelope (Stamp is required separately) |
| Remarks | It usually takes approximately three weeks to get your sheet back from us. In the event you don't get reply more than one month after you submitted it, would you kindly contact us, i-tsu-tsu. |
| Weight | 30g |